When it comes to being a successful artist, you know you've hit your stride when even the simplest of tasks can feel like a pleasant challenge. Unsurprisingly, the same can be said for becoming a better-rounded enough artist to facilitate future success. The more you paint and the more you practice your craft, the more opportunities you have to revive your creativity and keep things fresh.
Artists often turn to their inner selves for the inspiration they need to keep them going. So, how can you tap into your own creativity and inspire yourself for your art? If you're ready to get started, take a look at these top-notch tips offered by visual artist Aryea Flohr on finding inspiration for your art.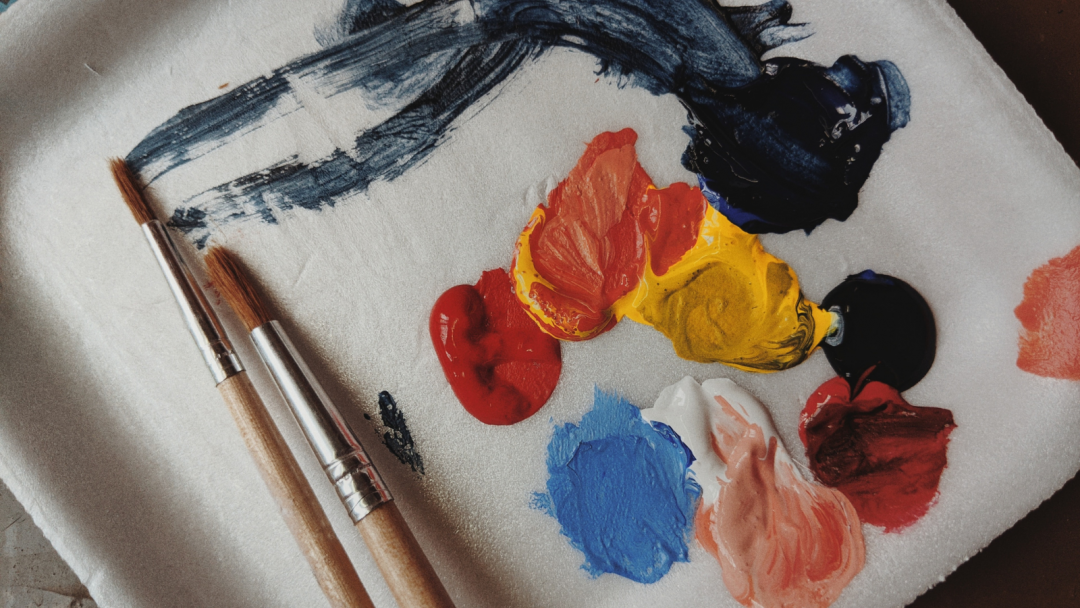 Take your time
If you want to paint like a professional, it's important not to rush your projects. Painting, like any other creative or artistic endeavor, requires a lot of time and effort in order to see the fruits of your labor. Instead of rushing through each step so that you can move onto the next, take your time with each project. Try spending more hours on a painting than you think is necessary and work on honing your skills as well as finding new techniques that will give you insight into the process of painting in general.
Examine your surroundings
Examine your surroundings as you're walking. If you're in the city, then stop and stare at the skyscrapers and people going by. If you're in nature, take a moment to look at all the wildlife around you. Do whatever works best for you to get your creative juices flowing.
Another option is to take a photo. New York artist Aryea Flohr uses photographs, often fragments of images, to develop a piece which grows naturally out of his personal view and experience of a place.
This is an excellent starting point for any artist looking to find inspiration for their work. Step two is about getting out of your comfort zone and doing something that scares you a little bit – which will help lead to new ideas for your art!
Network with other artists
If you're looking for new inspiration, be sure to make a point of meeting with other artists. Artists often have their own unique way of doing things that can potentially provide some ongoing inspiration for your work. Plus, joining in on the conversation will give you valuable insight into the work habits of other artists and how they tend to create their art.
Networking with other artists is also a good way to find out about upcoming events, like art fairs and festivals, where you might find more inspiration. Nowadays there are also plenty of online platforms such as Saatchi Art, where you can discover new artists and join in on the conversation.
Attend art events
Attending an art event is a great way to get inspiration for your own art. Events like this provide the perfect opportunity to see new styles and ideas, and it can also help you discover artists that are similar to what you want to do with your art. Being surrounded by different works of art is a surefire way to stimulate your creativity.
It's also worth noting that attending events provides all kinds of benefits, such as networking opportunities and even potentially meeting artists whose style you can emulate or even collaborate with.
Dive into art books and online resources
Art books are a great way to find inspiration for your art. You can browse through tons of different books in stores, online, or at the library to find the inspiration you need. Browse through the biographies of other artists, looking for their techniques and tips on how they became successful. Or, if you're into pop culture, try reading comic books about artists who inspire you.
Another option recommended by Aryea Flohr is looking online for painting tutorials with step-by-step instructions on how to paint a specific piece of artwork. These tutorials have titles like "How to Paint a Waterfall" or" Contemporary Oil Painting Workshop." The tutorial will show you all of the steps needed in order to create an appealing painting.
Draw from life experiences
First and foremost, you have to be able to find inspiration from your life experiences. This includes past successes and failures, as well as the countless moments that comprise your day-to-day activities. Why not put your brush to work and paint what you've experienced firsthand? You might end up with something really beautiful!
Seek out personal growth opportunities
It's not easy to maintain a creative mindset. One of the best ways to keep your creativity alive is by seeking out personal growth opportunities that are outside your comfort zone. Activities like meditation, journaling, and yoga can help you find new perspectives on life and help you see the world in a different light. In addition, activities like going on a hike or taking up a new hobby will help you start fresh and remain inspired instead of feeling burnt out.
Take a break and reset
With a little bit of self-care, you'll find that you have more to give the world. There are times when you just have to walk away and come back later with a fresh perspective. Take a break and do something totally unrelated to painting for an hour or two. Often, our creativity is hindered by other unfinished tasks on our minds.